100 REAL ESTATE TEMPLATES
Boost Your Business With Engaging Content And Turn Followers Into Paying Customers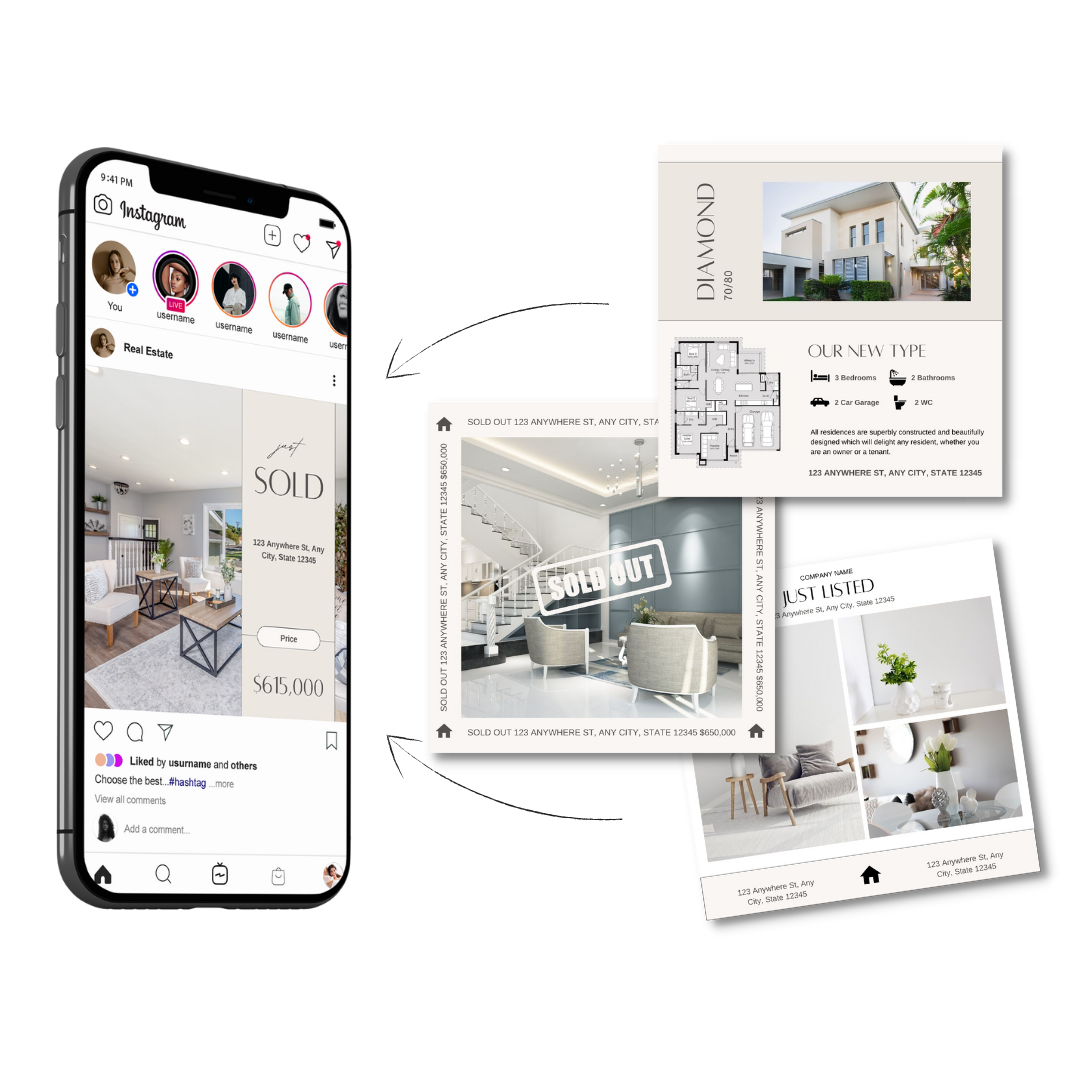 WHAT'S INCLUDED? LET'S TAKE A LOOK!
Social media is your tool to sell more. Make your listings look professional with these high-quality templates.
These posts are designed to go far! Draw attention to your events, services and ideas. Quickly convey your messages with beautiful designs.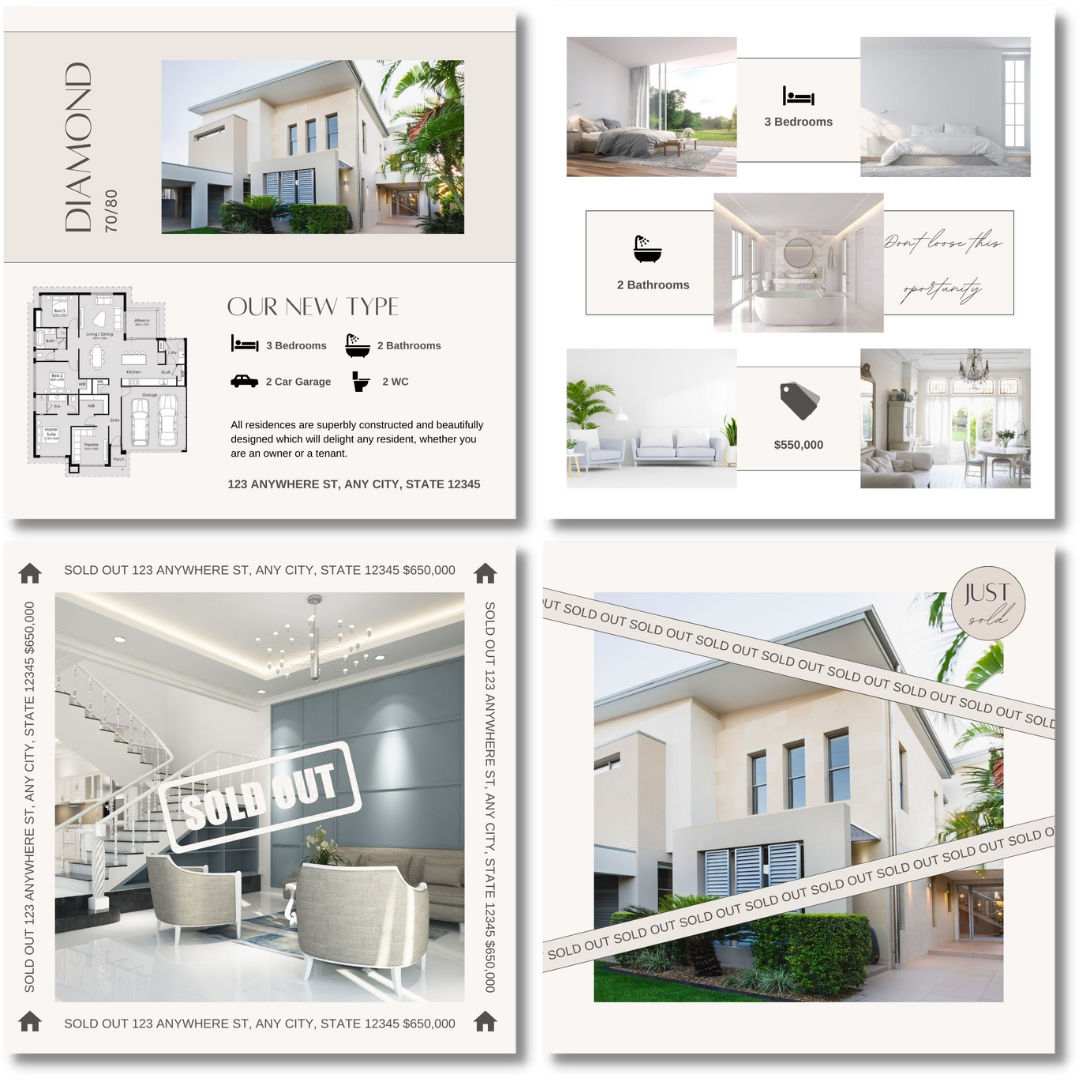 Quote cards are a simple yet powerful way to convey your message to social media followers. Quote cards can inspire, evoke emotion and motivate the reader with just a few words.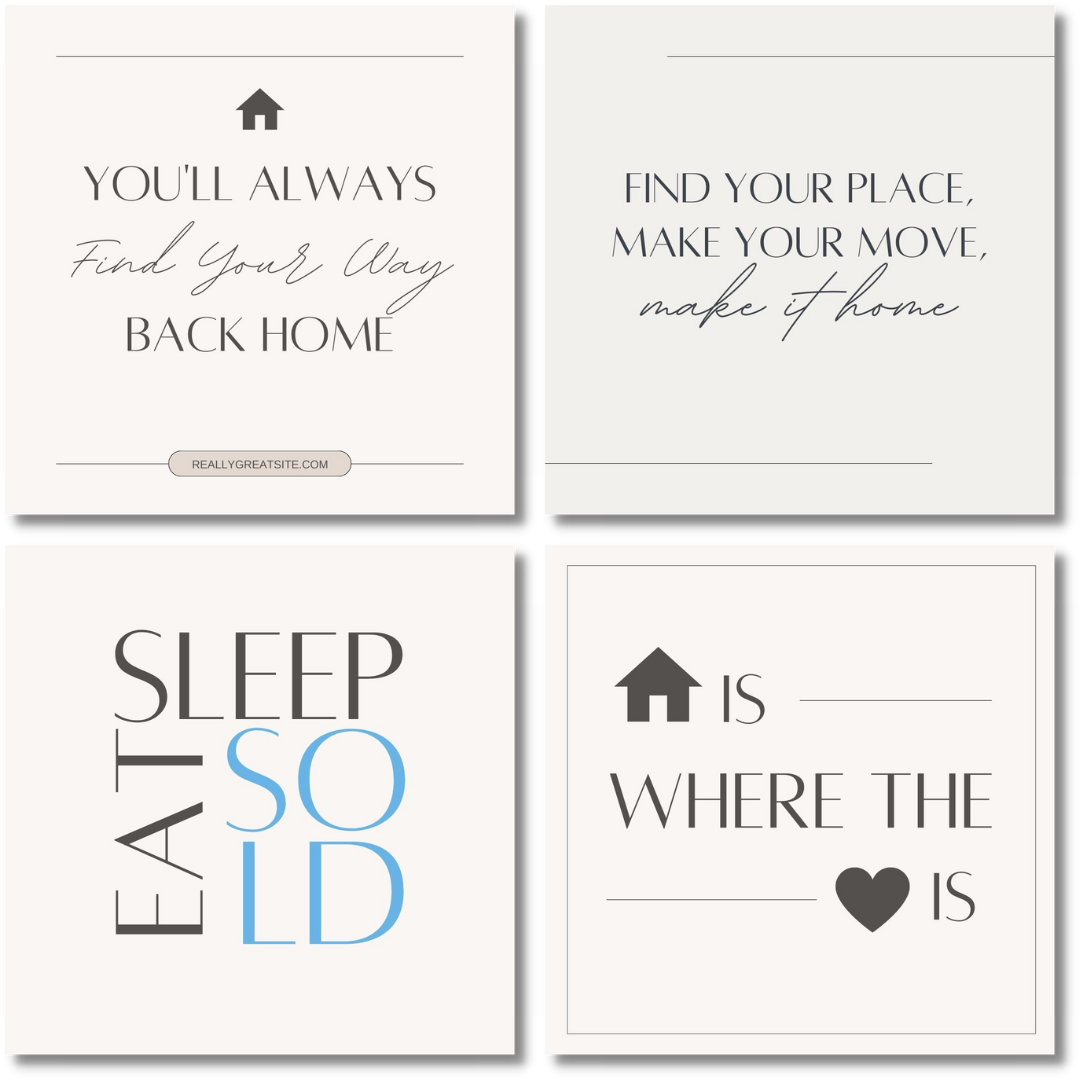 These questions put your followers in a challenging position that makes them think and engage with your posts.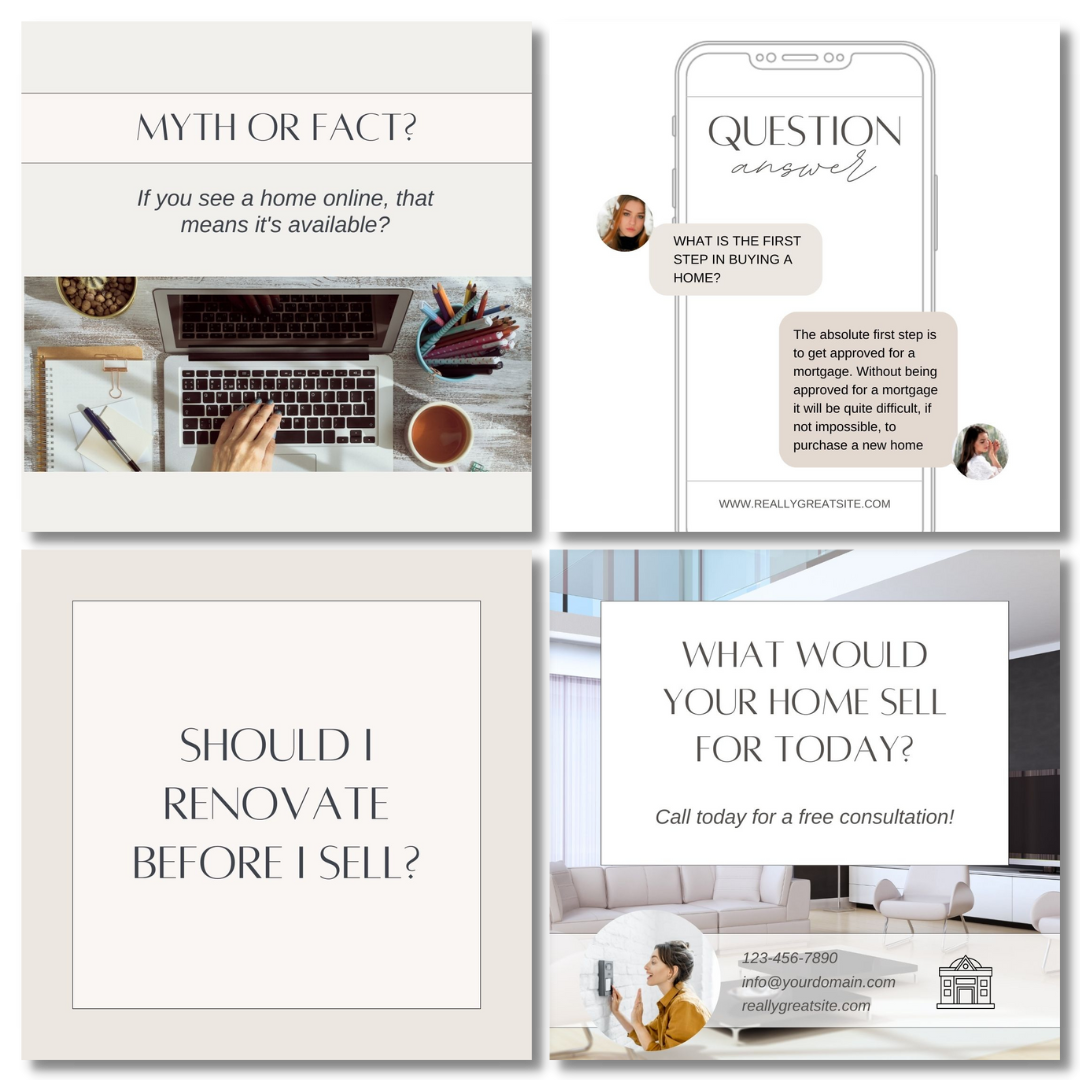 Sellers tips to give your audience useful and precious information and keep them engaged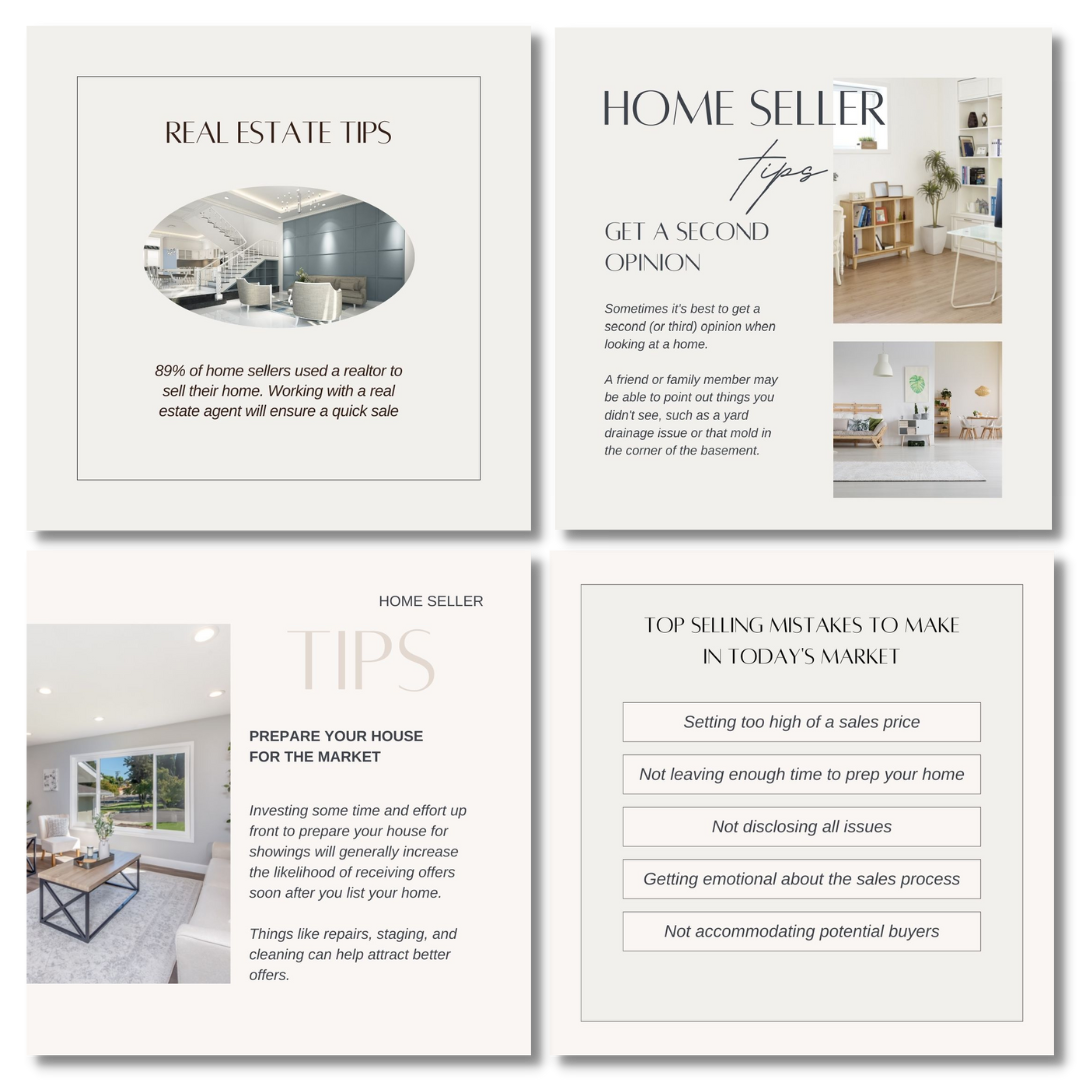 Proven, well-written and informative text articles that will make you stand out with engaging and high quality content.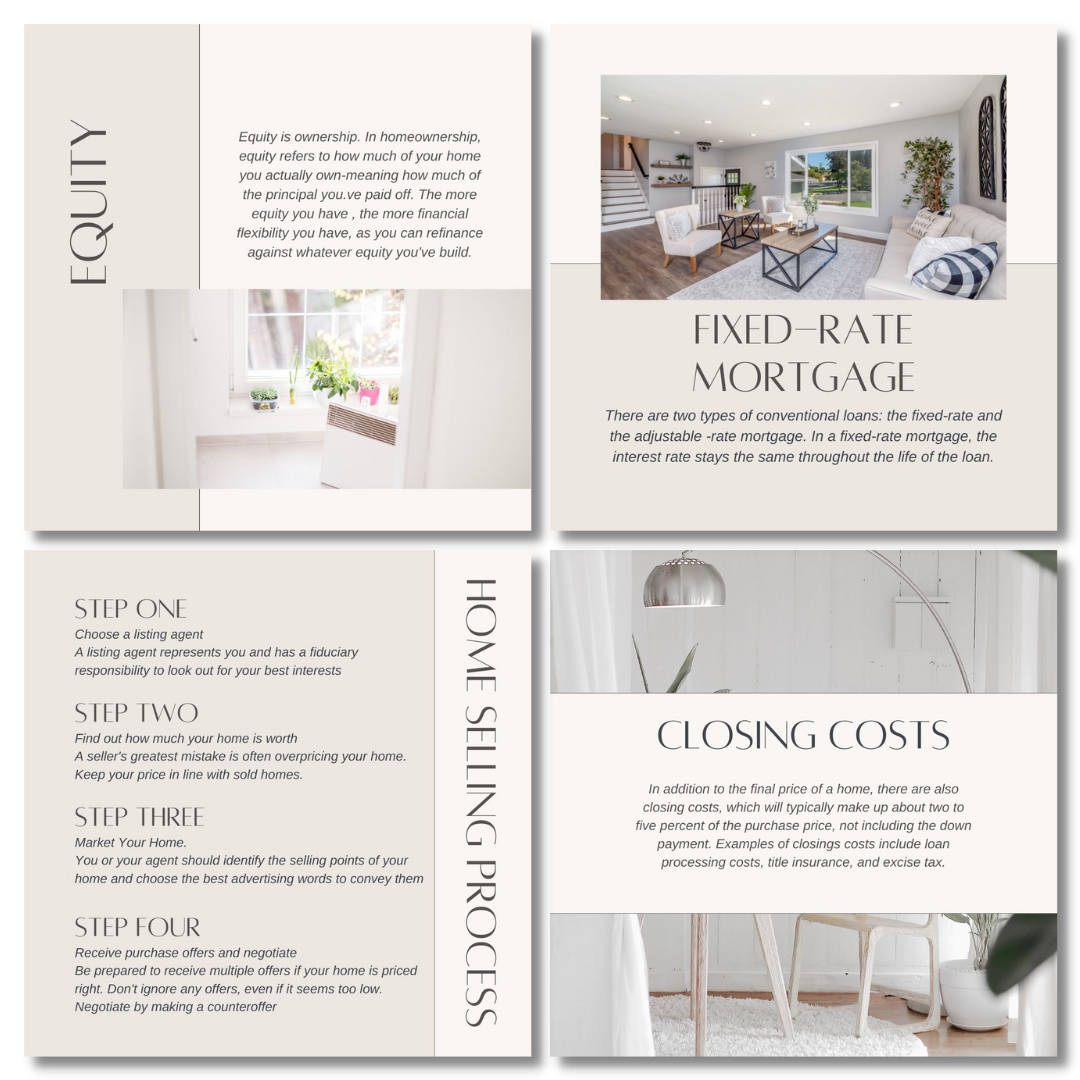 Nothing better than engaging questions such as "This or That" to create engagement and grow your Social Media follow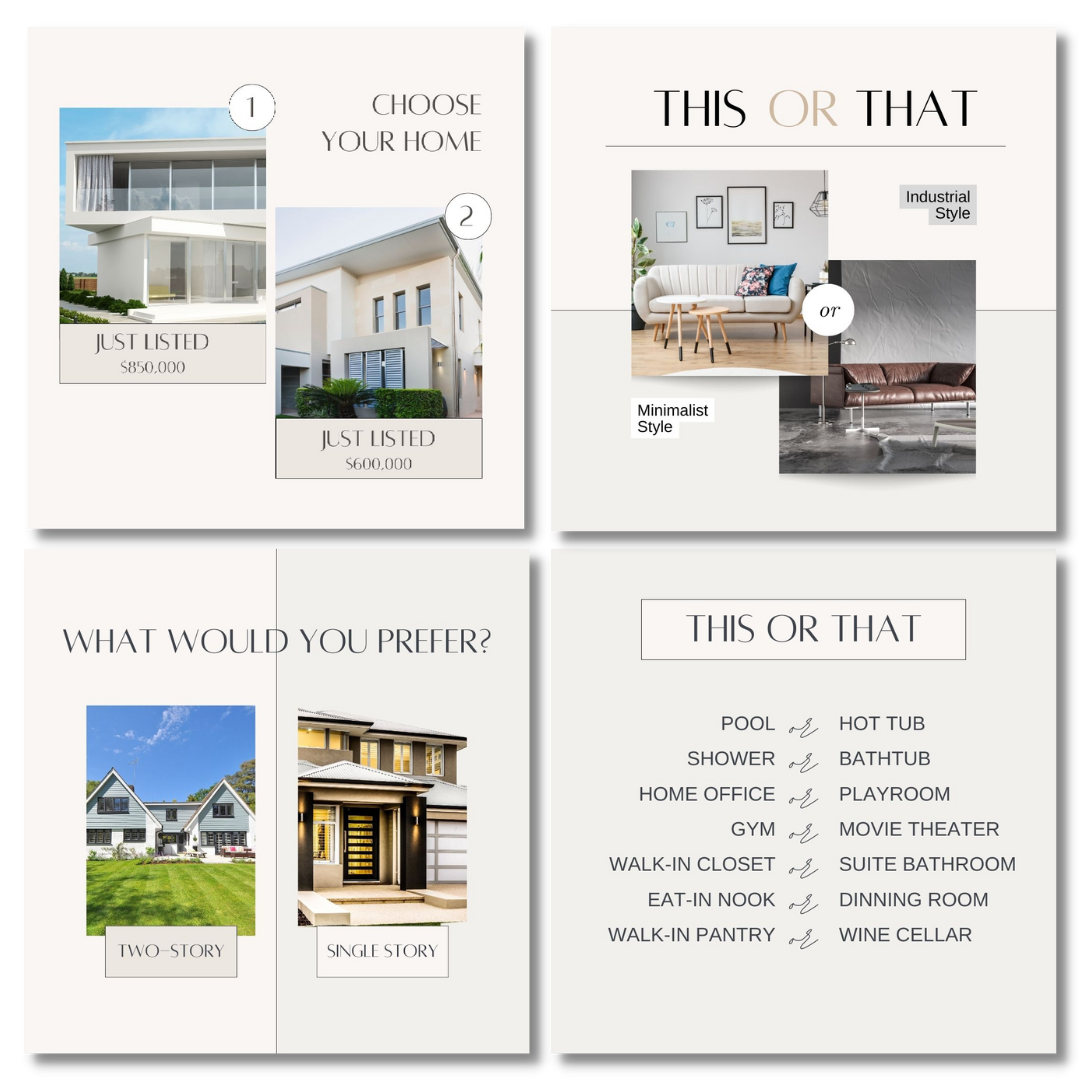 25 Instagram Highlight Covers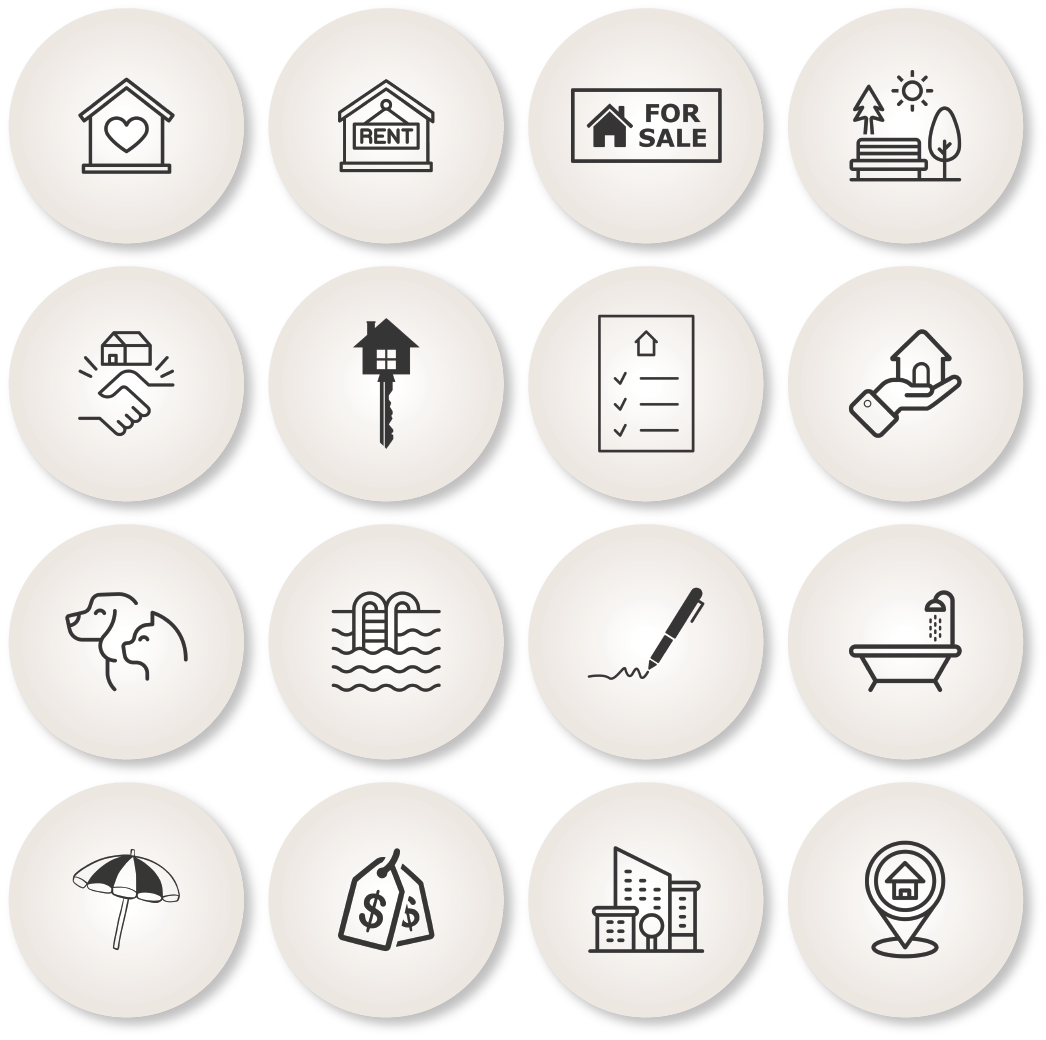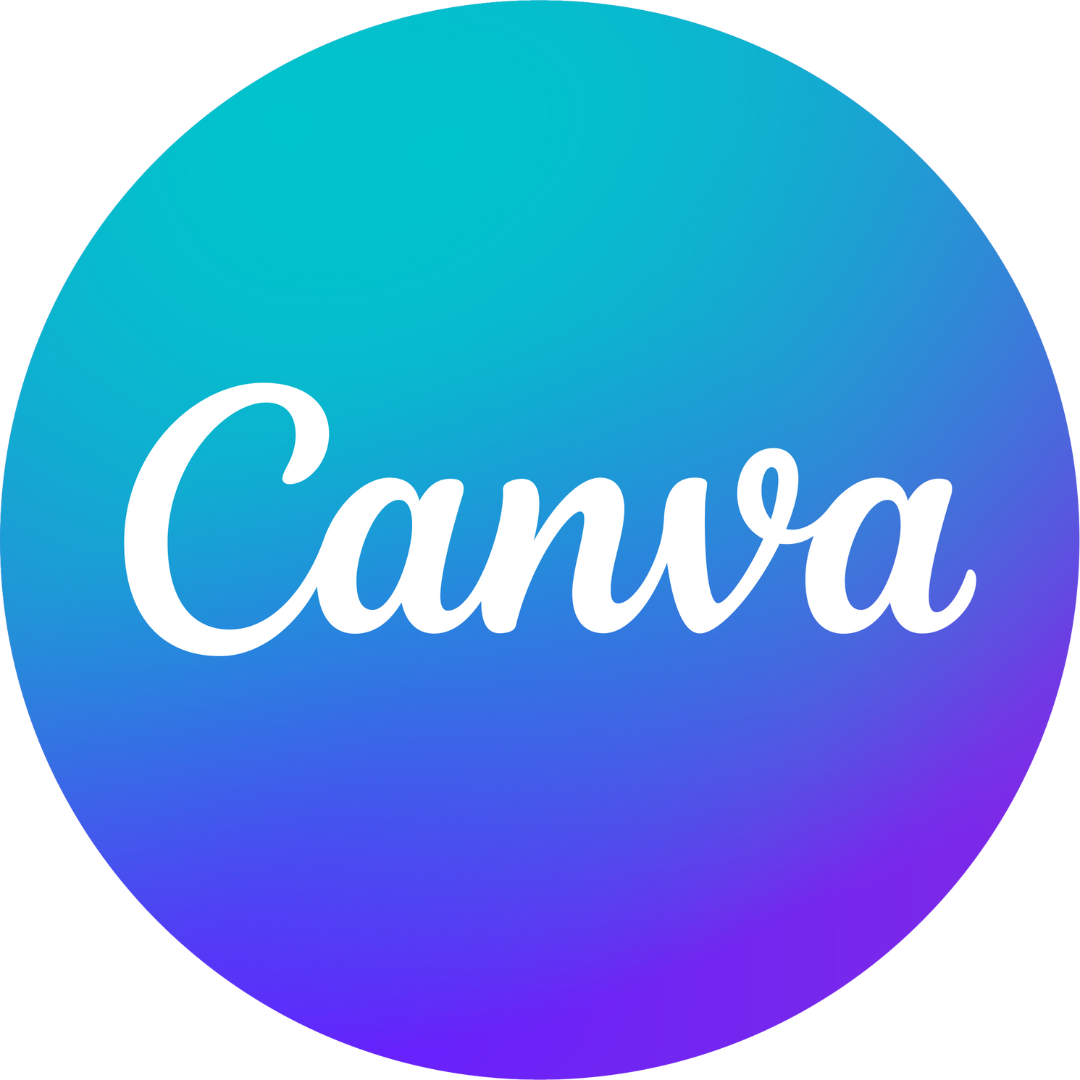 Easy to Customize Colors and Fonts to Match YOUR Brand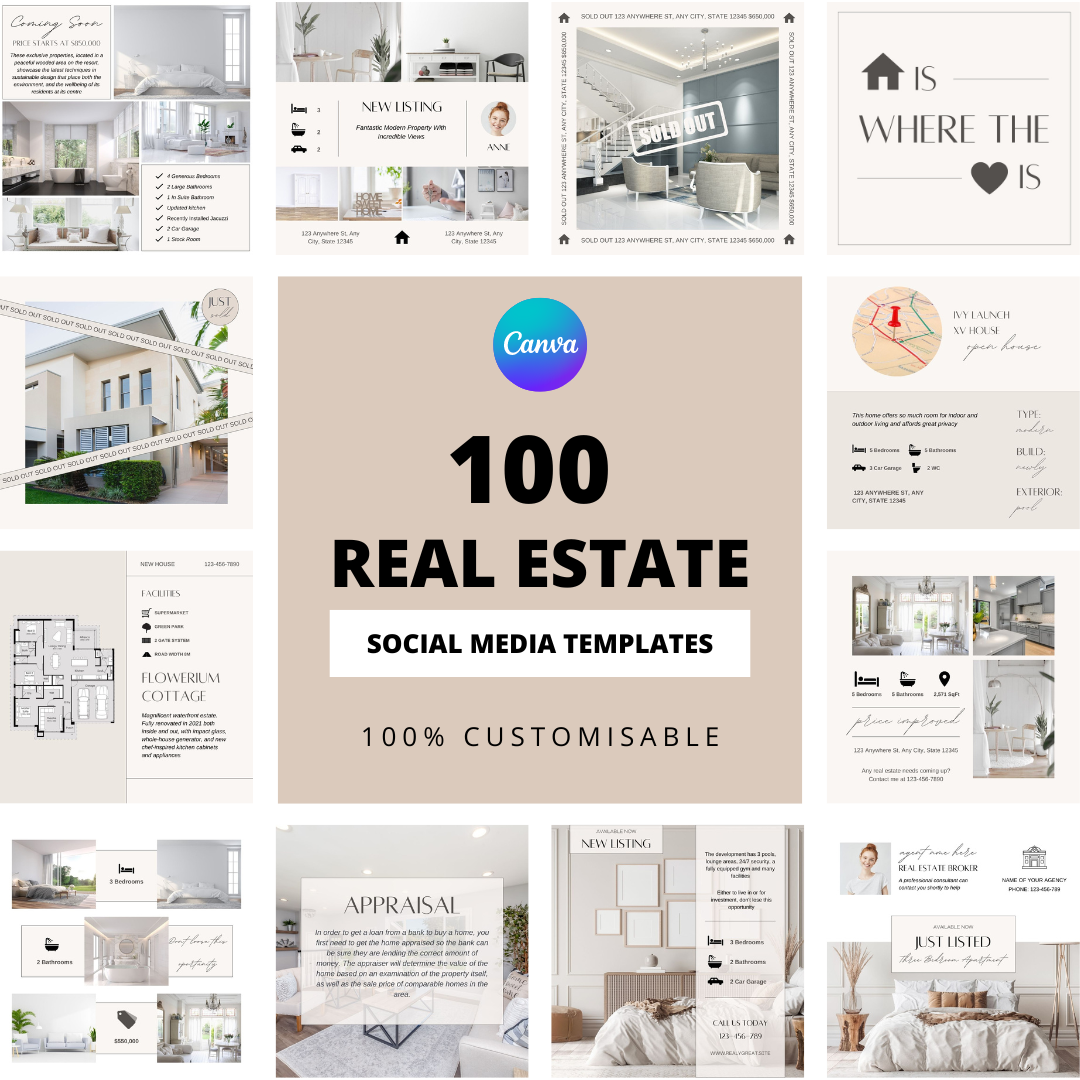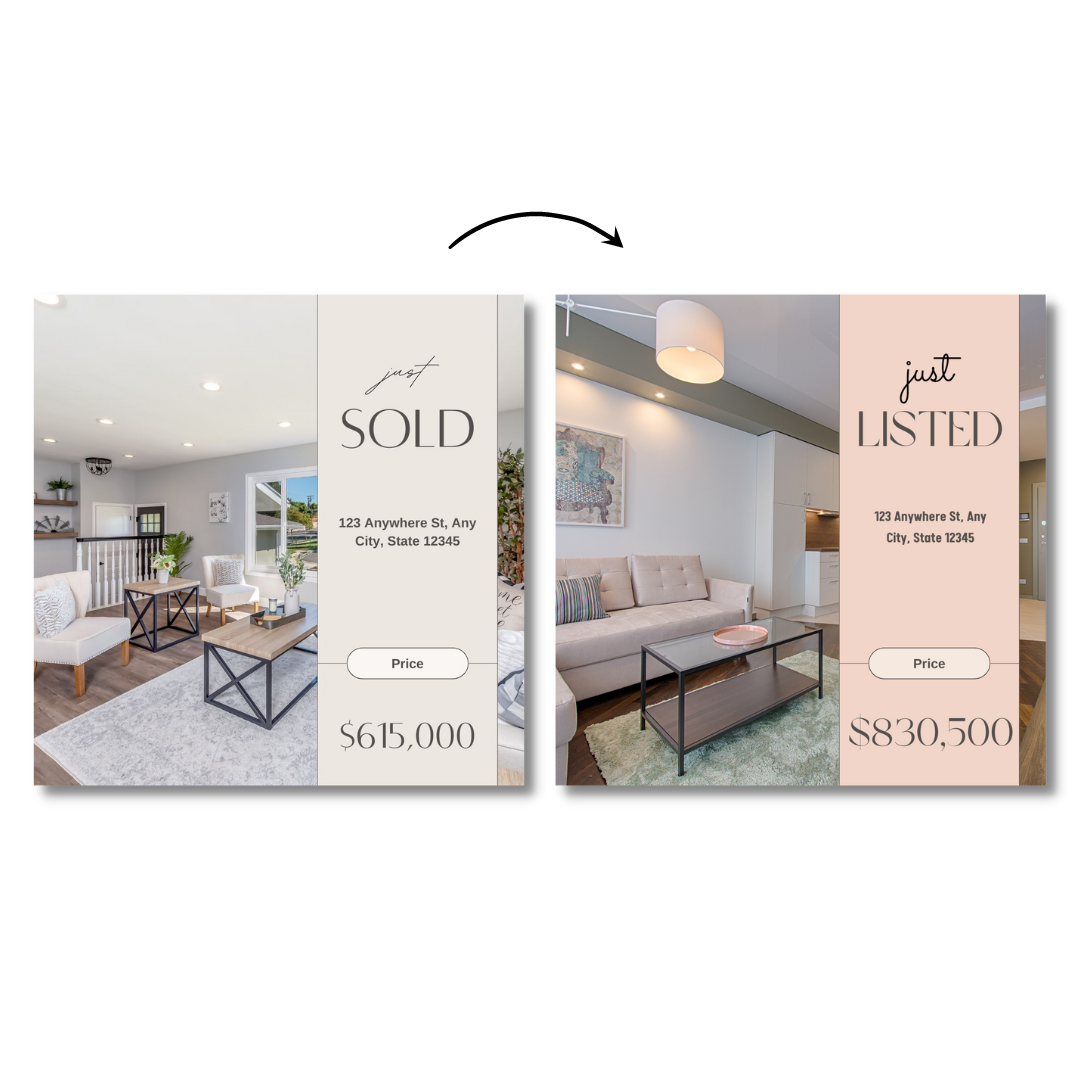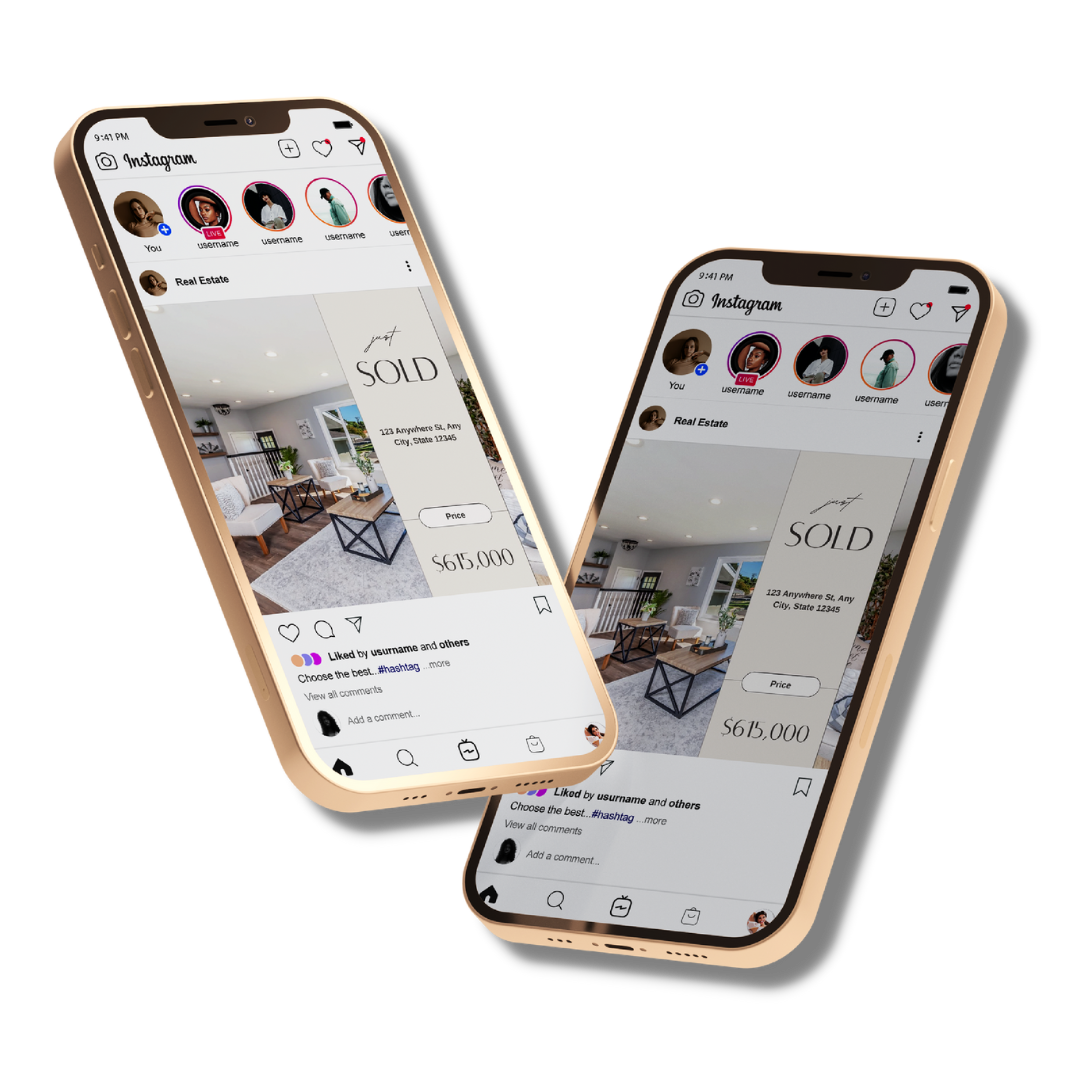 WHAT OUR CUSTOMERS SAY ABOUT US